BIZ JOURNALS | Virginia 30 Day Fund attracts new local partner — and a $1M grant
The Virginia 30 Day Fund is gaining more traction in its quest to give $3,000 forgivable loans to small businesses feeling the effects of the Covid-19 pandemic — with a new local partner, a model adopted in other markets and a $1 million grant nudging the initiative toward its $3 million goal.
The fund, a grassroots effort Disruptor Capital CEO Pete Snyder launched at the beginning of April, received a $1 million grant from Martinsville, Virginia's Harvest Foundation to support struggling small businesses in Martinsville and Henry County, the partners announced Wednesday.
The organization reached out to Snyder after learning the fund had supported several businesses in southern Virginia. The "Pay it Forward MHC Small Business Relief Fund," as they're calling the program, aims to honor local health care and front-line workers, according to the foundation.
It brings the 30 Day Fund's total to about $2.8 million. The fund has helped 342 businesses with the expectation to do more as its pledged funding becomes available, Snyder said in an interview Wednesday. He expects to continue with the initiative after hitting its target of 1,000 small businesses, he said. "We never planned, never expected to have to be around this long, but unfortunately, the system really isn't working. You have thousands of small businesses that are still struggling … and we plan to be around as long as folks need us."
---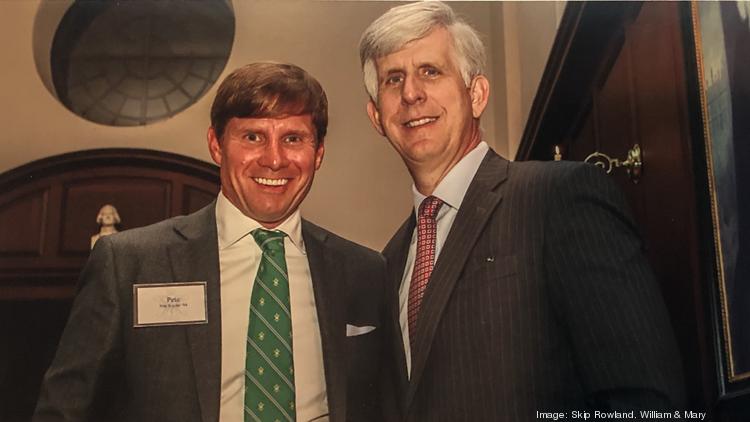 RECOMMENDED
GOVERNMENT & REGULATIONSNortham will wait before moving Virginia into next phase of reopeningRESIDENTIAL REAL ESTATEKevin Plank's Georgetown mansion sells for $17.25 millionEDUCATIONNetflix to fund scholarships at Morehouse, Spelman Colleges
---
Another local partner comes on board
Targeted Victory, an Arlington crisis communications and marketing firm, wanted to get involved and "ensure that our relationship wasn't just on a monetary level," said CEO Zac Moffatt.
So his company teamed up with Snyder's initiative by donating $20,000 split between:
Helping companies affected by riots to rebuild: Roughly half of the contribution went toward a $100,000 commitment the 30 Day Fund recently made for this purpose. "We have just so much empathy for someone who's shut down their business because it was mandated and then, on top of it, for something to occur as they're in the process of opening? That one-two combo, we just felt whatever we could do to be helpful, we wanted to do," Moffatt said.
Sponsoring three local companies with $3,000 forgivable loans: Haute Dogs and Fries in Alexandria, a favorite lunch spot when Targeted Victory's office lived in Old Town; Chelsea Market, a current staff favorite in the Court House section of Arlington; and a third to be chosen by staff within the next week or two.
Moffatt's team is also planning to support these businesses in other ways, whether that means ordering catered lunches when they return to the office, buying holiday gifts for clients and the like. The goal, Moffatt said, was to figure out, "How could we be helpful beyond this one-time relationship," which he hopes will continue "for years to come."
That also means encouraging them to spread the word about the fund so others may apply.
---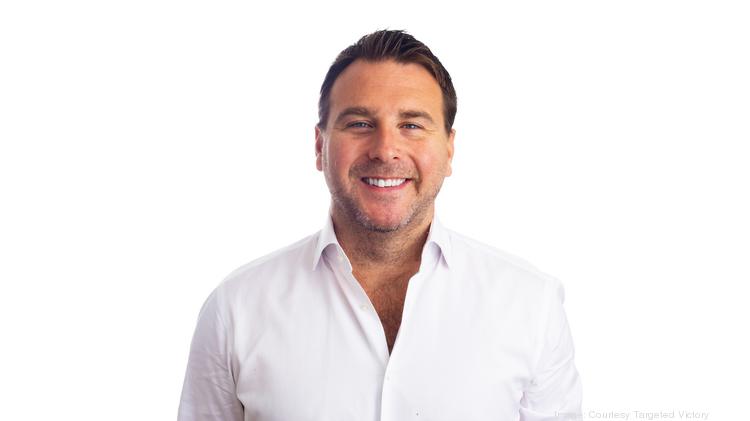 ---
Spreading the movement
Targeted Victory, which has added 19 employees since March, hopes to set an example for other companies that have not struggled like so many others during the pandemic, Moffatt said.
"All of us who have been fortunate to have businesses be able to maintain and grow during this time have a responsibility to step up and to be engaged at the community level," Moffatt said, adding: "We should all be looking in our communities to be as helpful as possible."
The Virginia 30 Day Fund has already sparked a movement that's now "catching fire" beyond its home turf, Snyder said.
That flame has ignited in a handful of other states, including Pennsylvania, Georgia, Mississippi, Colorado and, soon, New Jersey and California, with another five that have raised their hands, Snyder said. "It's spreading across the country, and it's a wonderful thing to watch Virginians come together and Americans come together to help the folks that are being forgotten out there, which is our small businesses."